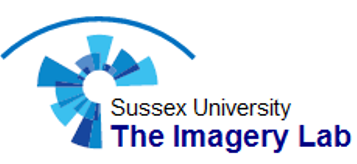 Information
Thanks for showing interest in aphantasia and mental imagery research. The information you provide is strictly confidential and will only be shared with our research team, or in anonymised reports.
What is aphantasia?
People with aphantasia lack the ability to build a picture in their mind. For example, when asked to visually imagine a sunset, most people can form an image of the sunset in their 'mind's eye'. People with aphantasia cannot generate this internal picture (even though they know what sunsets look like!)
What are the aims of our research?
The aim of our research is to understand how visual knowledge is represented in people with and without aphantasia, and how differences in visual imagery might affect memory, sensory perception, emotional processing and so on.
What does taking part in this study involve?
This is a short 5-10 minute questionnaire about you and your visual imagery. Based on your responses, we may invite you to participate in further testing in the future, but you are under no obligation to take part. You can ask for your contact details to be withdrawn at any time (so you are not contacted to take part in future research). If you would like to take part, please press continue.
Please resize your browser!
We have detected that your browser viewing area is currently too small. Our experiments are designed to work on a viewport size of at least 980 x 660 pixels.
Your current viewport width is: and height:
Please increase your viewport with one or more of the following methods:
Maximise your browser window.
If you are on a tablet, try rotating the screen to another orientation.
Zoom out. The keyboard short-cut for this is Ctrl and - (Windows, Linux, and Chrome OS) and ⌘ and - (Mac). If you are on a tablet, you might need do a google search for the way to be able to zoom out.
Change your screen resolution or skip to a device with a larger monitor or resolution.
This message will dissapear once your window is large enough.